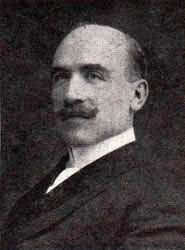 Alfredo Anelli
Artist and Pianist
(Vasto 1877 + Trieste 1974)
By Paolo Calvano
A descendant of the Anelli barons, a family with a title with a noble's palace in the street with the same name, born in Vasto in 1877 and very early showed an inclination for music, and self-taught it for many years. In 1894 he finally transferred to Naples to and he attended regular musical studies. He returned to Vasto and opened a school for teaching piano to young talents, but he did not get the expected results. He gave many concerts at this time in the Teatro Rossetti for the impassioned citizens, in collaboration with, but also competing at times with the band directed by maestro Augusto Forlini.
In these years, that saw the explosion of migration to the Americas, he began to get involved as a migration agent for some companies, until after his marriage with Adele Manzitti he decided to transfer himself to the USA to enhance the value of his talents. He lived for 18 years in New York, where his only child was born, who was named Alfredo like himself. Here he kept a maintained a good level as a private piano teacher and gave repeated concerts (famous the one in Carnegie Hall in New York). In the 1920s he returned to Italy, he married for a second time, and shifted to Italy, following the studied of his son first at Teramo and then in Genoa. In the last period of his life he transferred to Trieste.
He composed 80 musical compositions romances, minuets, fox trots etc and giving more than 35 concerts around the world. As a satirical designer he left he left comments on Vastese society and its inhabitants striding the 18th and 19th centuries. Famous his collaboration with Luigi Anelli (the sketches) and with Raffaele Giacomucci (personality of the 1920s). He died in Trieste in November 1974.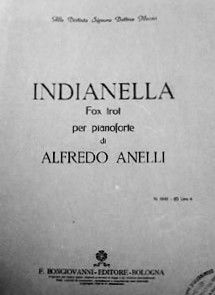 Visited 1038 times, 1 Visit today