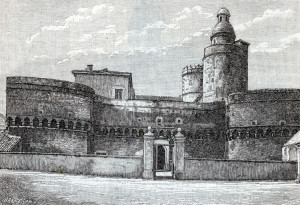 Giovanni Palmieri
Noble adventurer
(Vasto 1834 +Rio Clare)
By Paolo Calvano
Giovanni was born 23 July 1834 his father Don Florindo and mother Donna Maria Giuseppa Laccetti. The Palmieri were a distinguished and rich family that had acquired the Caldoresco castle and had it restructured by the architect Nicolamaria Pietrocola. Don Giovanni was an eccentric type, with an inventive and broad imaginative mind, who impetuously threw himself into all the initiatives that came to mind, but which had flaws in their order and tenacity. During the Italian Unification in Vasto there was talk of him becoming a Garibaldi soldier, in fact his return to Vasto created a sensation with his red shirt ands accompanied by a black page boy, who in fact disappeared just as quickly as the shirt.
Following a love passion which was not requited he entered a monastery, but he left it rather quickly. However he fell in love again and managed to get married with Donna Maria Casilli. He then began a career in law, getting some very good results, but, he abandoned it and dedicated his efforts to trading (wholesale of wheat and water melons) and business (set up a match making factory).
These activities do not continue in due course as the protagonist seems to prefer playing cards and taking extravagant bets than to the annoying commitment of daily routine. He moved to the north of Italy for some years and became involved in mysterious, fascinating and not so clear activities. The last bet of his life was South America.
He left to conquer the continent with in mind big projects and then, in line with his previous experiences, does not achieve a great deal, in fact he disappeared completely. In 1896, after pressing requests from the family, the Italian Consulate sent the news, which was not followed by concrete evidence, that he had died of yellow fever at Rio Clare in the area of Aracas.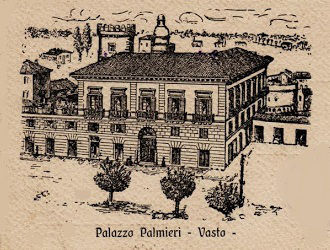 Palazzo Palmieri in Central Vasto
Visited 1029 times, 1 Visit today