Franz Ritucci Chinni
Doctor Gentleman
(Vasto 1911 +Orlando 2011)
By Paolo Calvano
Born in Vasto his parents were Florindo and Adele Sartirana. After completing middle school in Vasto at the Gabrielisti first he went to the university in Rome, then the Military Academy in Leghorn and finally he graduated in medicine at the University of Bari.
Having completed his specialization in obstetrics in Genoa he went to the USA where in the New York Policlinic Medical School and Hospital he gained the diploma of anaesthesiology, and then became "Corporate Doctor" of the Sloan Keattering and Memorial Hospital in New York and sanitary director of the Hanover Trust Company.
He was a member of prestigious associations and American institutes, author of scientific publications and appreciated spokesman in medical conferences. He was an enthusiastic athlete and the marathon in particular, and after his retirement he dedicated himself to working with metals artistically.
He was always tied to Vasto, where he returned every summer. In his homeland he was decorated with various prizes "Il Golfo D'Oro" and San Michele Arcangelo". He donated the family home in the district of Paradiso so that it could be used as the seat of the Civic Music School named after his father Florindo.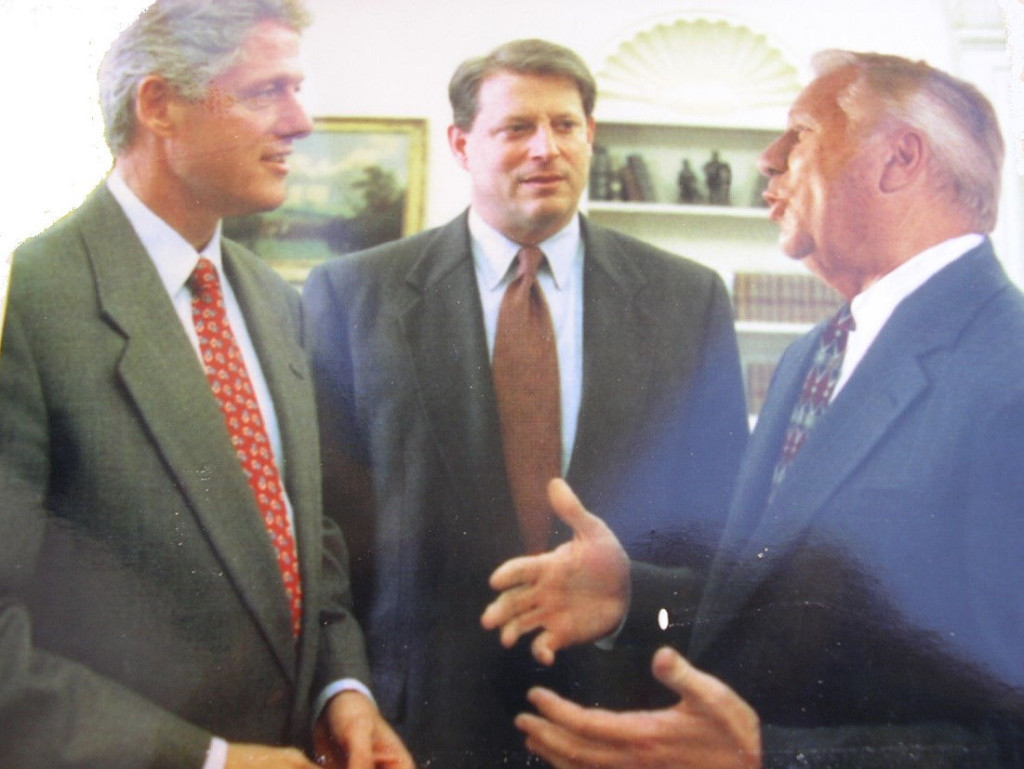 Franz Ritucci Chinni with President Bill Clinton (left)
Visited 1286 times, 1 Visit today