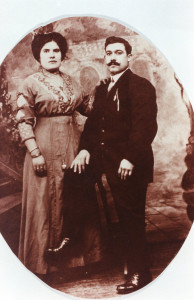 Nicola Maria La Verghetta
Market Gardener
(Vasto 1880 + Camden 1975)
By Paolo Calvano
He was born in Vasto16 January 1880 in a family of market gardeners who cultivated land at La Marina between the districts of San Tommaso and Ponte Marina. At the age of 26 he migrated in search of a better future. He embarked on the ship Nord America and, after a long voyage, on the 15th of March in 1906, arrived in Ellis Island together with 26 other passengers from Vasto and San Salvo. He went to live in the Little Italy of Baltimore, where already there lived other friends and relatives. He found work as a labourer in digging holes and tunnels and handled explosives. Soon after he met he met a young Vastese girl, Rita Muratore, and they got married at the church of St Leo.
Some years later the couple went to live in Philadelphia, where Nicola began to work with Giorgio Dadderio, in a wholesale fruit and vegetables market at 105 Dock Street, in the centre of the port. In Philadelphia their six children were born: Michael, Carl, Rose, Helen, Lucy and Edith. In the meanwhile Nicola began a shop of his own, selling wholesale fruit and vegetables and also distributing the products of Dadderio.
In 1924 Nicola and his whole family moved to Collingswood, a suburb of Camden, in New Jersey where Nicola bought a larger house with a spacious garden. With the land he began to grow grapes to make his own wine. In 1929 his last son Wilbert was born. Just after the move to New Jersey, a nephew of Nicola, Michele La Veghetta arrived, who found work in Philadelphia and lived a bachelor life in the household of his uncle until his death.
Every Sunday Nicola rested from his weekly work, to organise a dinner for the family of his sister Maria Consiglia, for the family of his sister in law Rosa and for over 20 relatives and friends. The other days of the week Nicola woke up at 2.00am to go to work. Went back home at 2.30pm and went straight to bed to rest for an hour or so, before dinner with all his family. After some other never ending domestic chore went back to bed for a few more hours of rest.
He went on pension at the age of 80, but returned to work at the shop of a nephew who sold open swimming pools, and then again went on pension a second time at the age of 90 years. Nicola never returned to Vasto.
He used to say that he owed a great debt to America, that it had given him everything. It was in the USA that he wanted to spend all his days. He had many new friends in America, and also with Vastesi. Foe example, he had a very close friendship with the family of Pietro D'Adamo, who had migrated in 1902, settled in Baltimore and that in less thank 20 years had managed to set up his own building company. The ties between these families were strong, to the degree that two sons of Nicola married two daughters of Pietro. Often during summer the two families would go together to the beach and preferred the beach at Wildwood (New Jersey), because it had fine white sand, which undoubtedly reminded them of Vasto. From the 7 American children there were born 37 nephews and today 15 great grand children.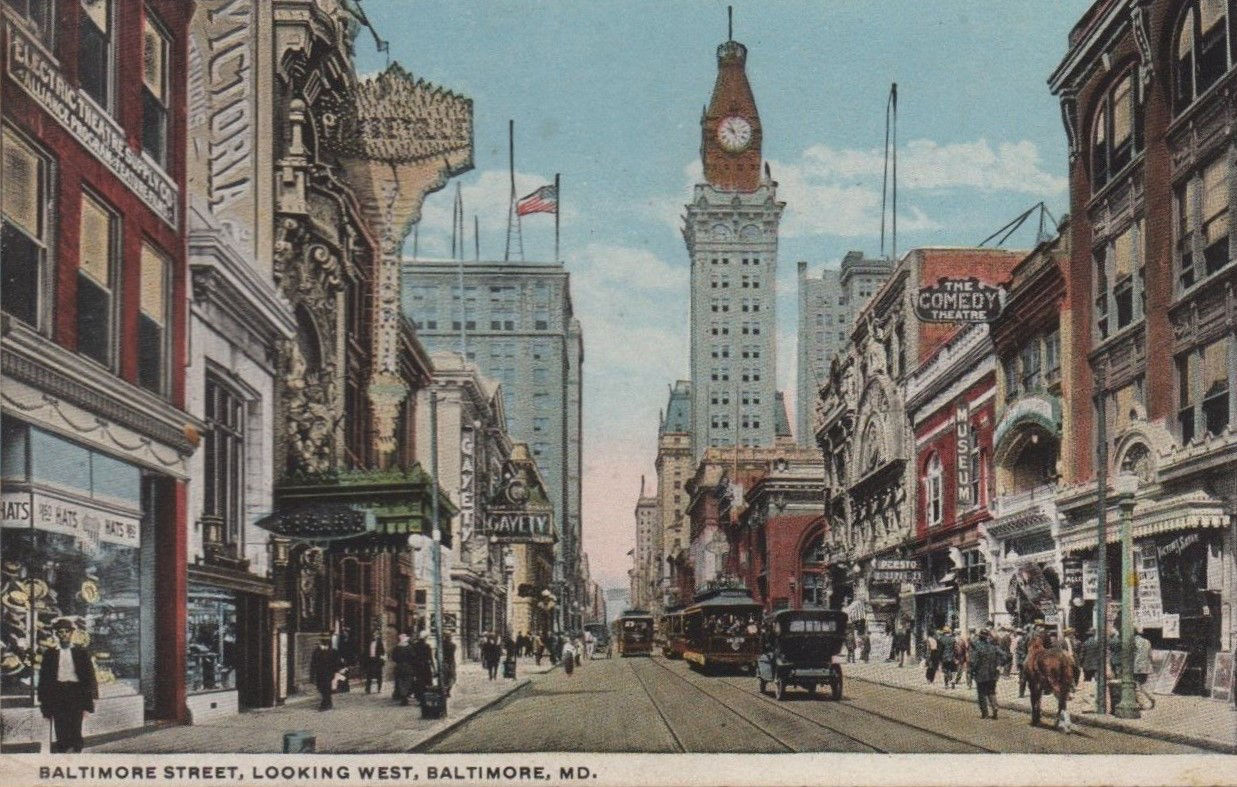 Baltimore St Baltimore
Visited 1547 times, 1 Visit today